World Banknote Auctions has launched a new homepage on its website. The new home page allows a number of different functions, including the opportunity to learn more about the company, a blog, and a direct download of the consignment form.
"This updated website allows us to feature a lot more banknote relatable content, such as news items and blogs featuring specific lots and collections" says Dennis Hengeveld, President of World Banknote Auctions. The company will use the new page to feature upcoming auctions, past sales results, and make it easier for its customers to learn more about consigning items to an upcoming sale. The bidding platform has remained the same and users that previously signed up for the website can continue to log in with their username and password.
This week World Banknote Auctions launched Live Sale 18, which takes place on December 2nd at 10 AM PST. As usual, live bidding will take place on the website and on its mobile apps. The sale features 553 lots of graded world paper money crisscrossing the globe and featuring items both for beginning and advanced collectors alike.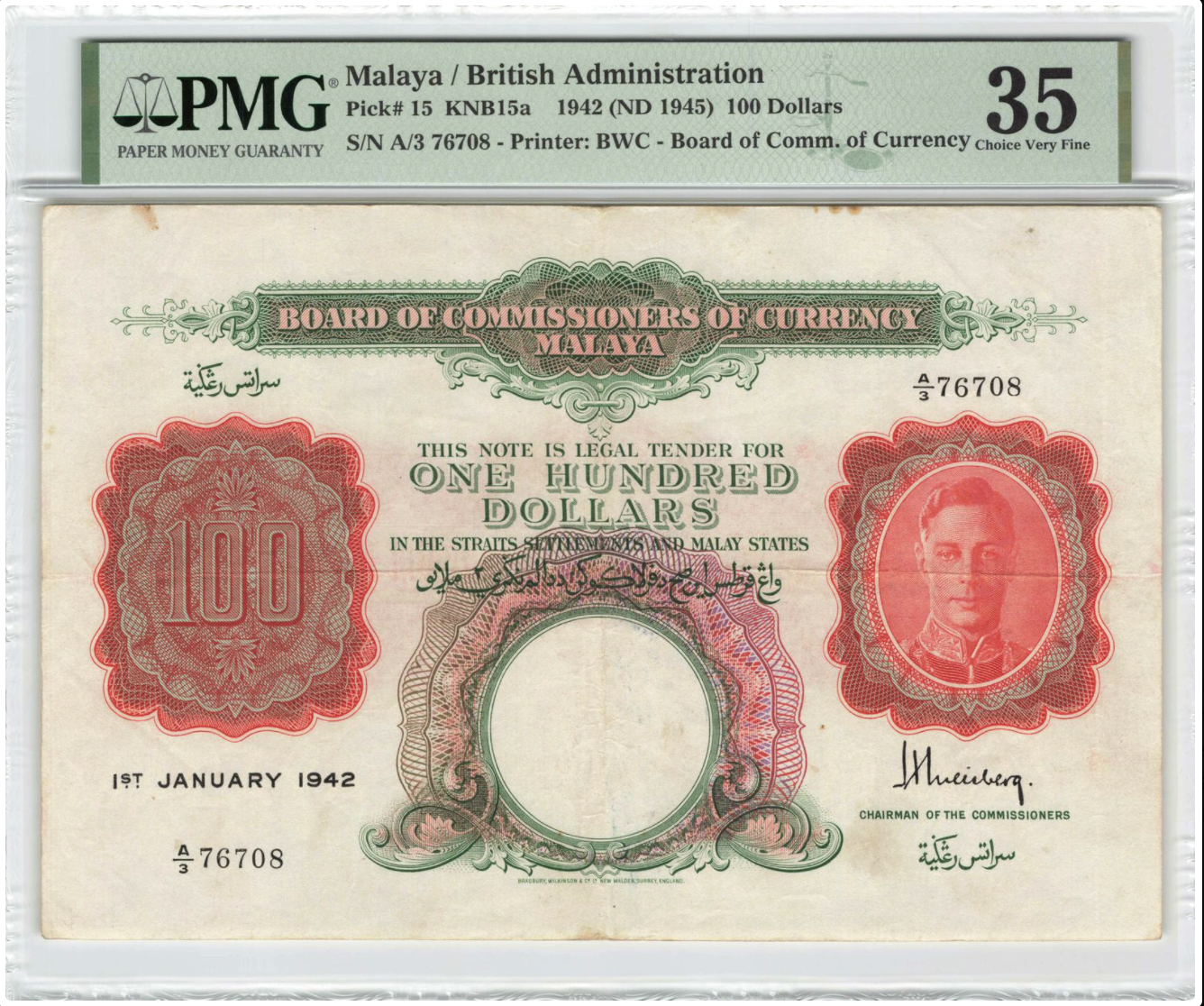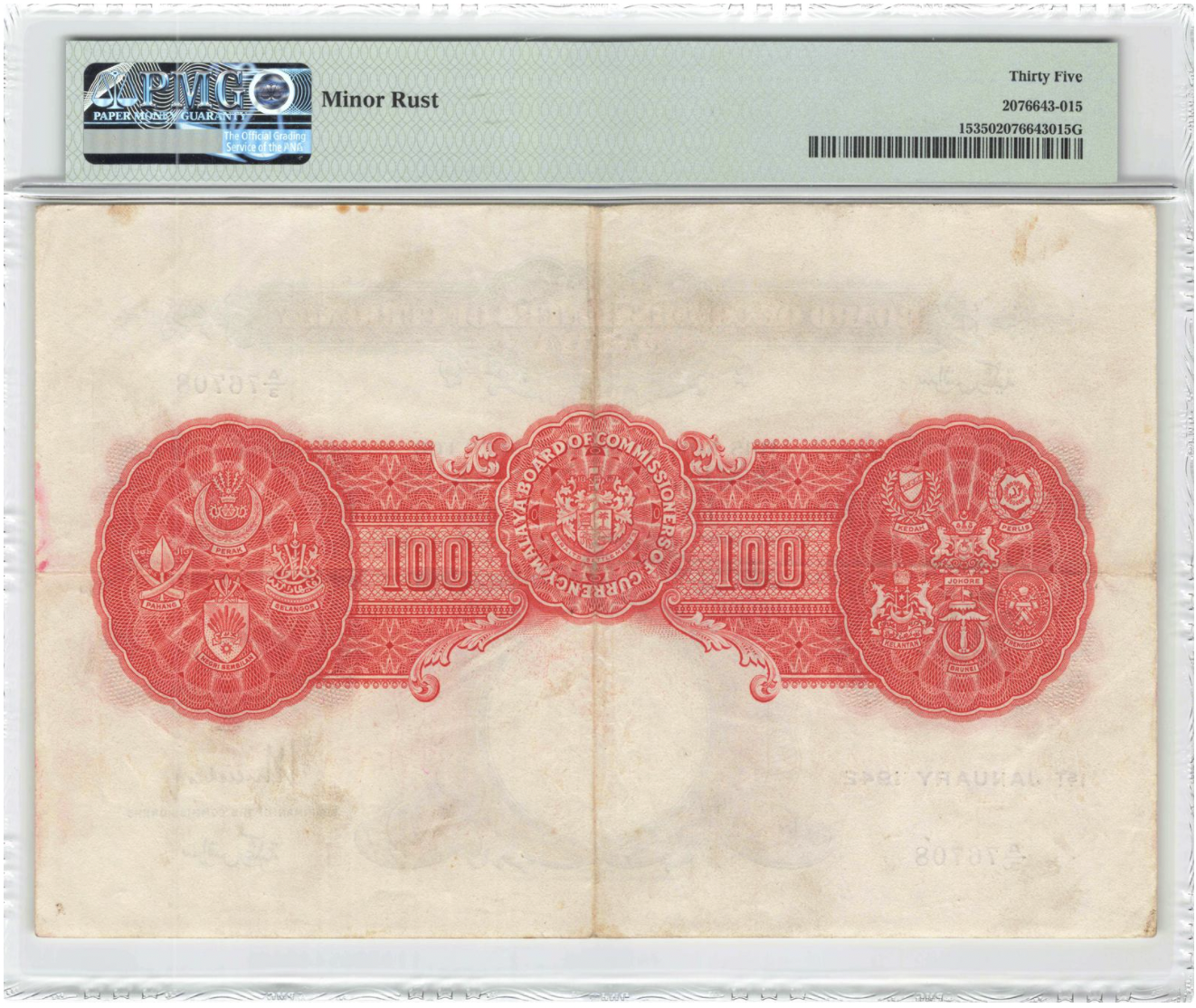 Lot 18307 is a PMG graded Choice Very Fine 35 example of a Malaya 1942 100 Dollars, Pick-13. Despite a comment from the grading service for minor rust, it faces up better than most other examples that have recently appeared at auction. This large-size note typically comes in lower grades or with major problems and this example is fresh to the market. The lot carries a pre-auction estimate of $4,000-$5,000.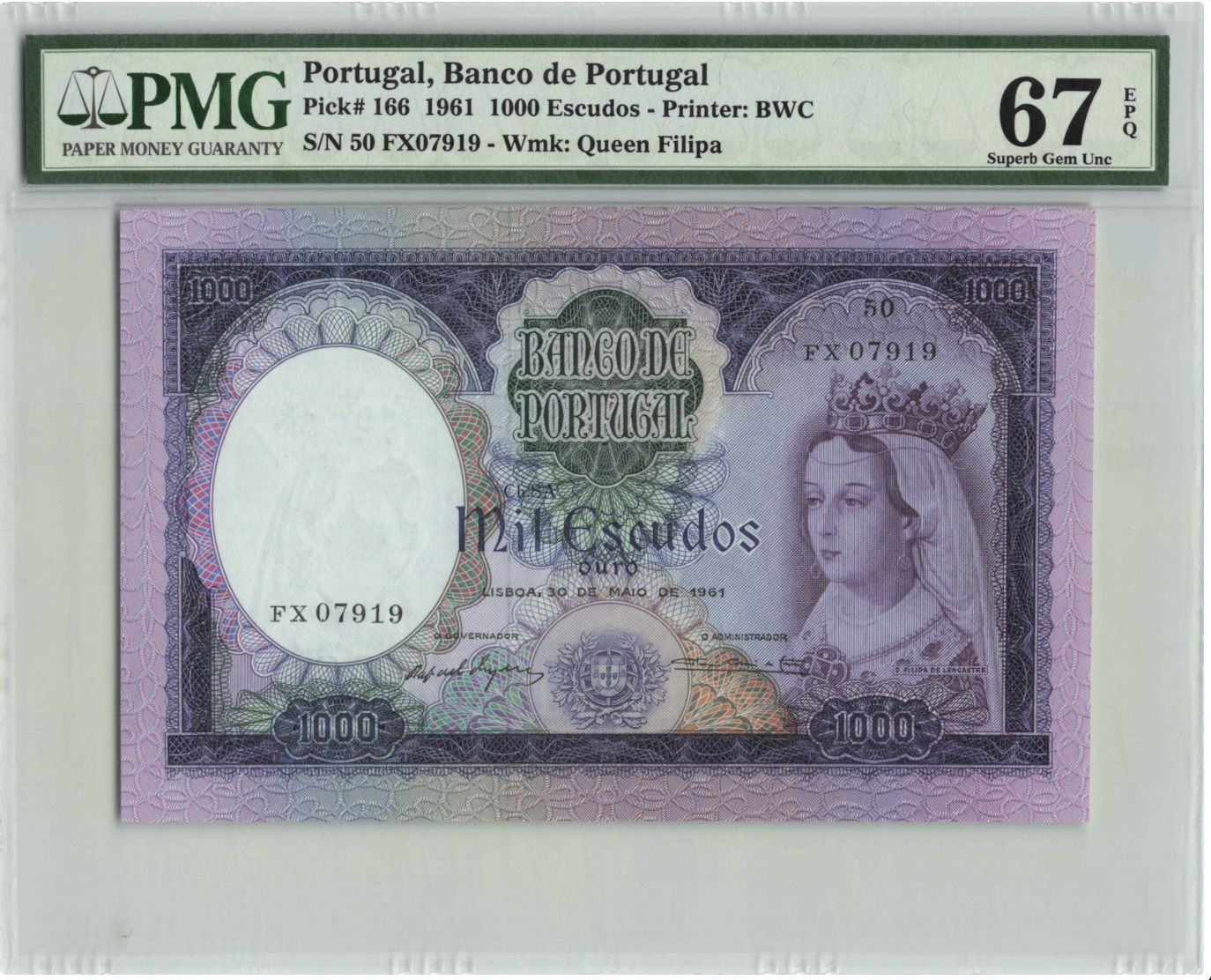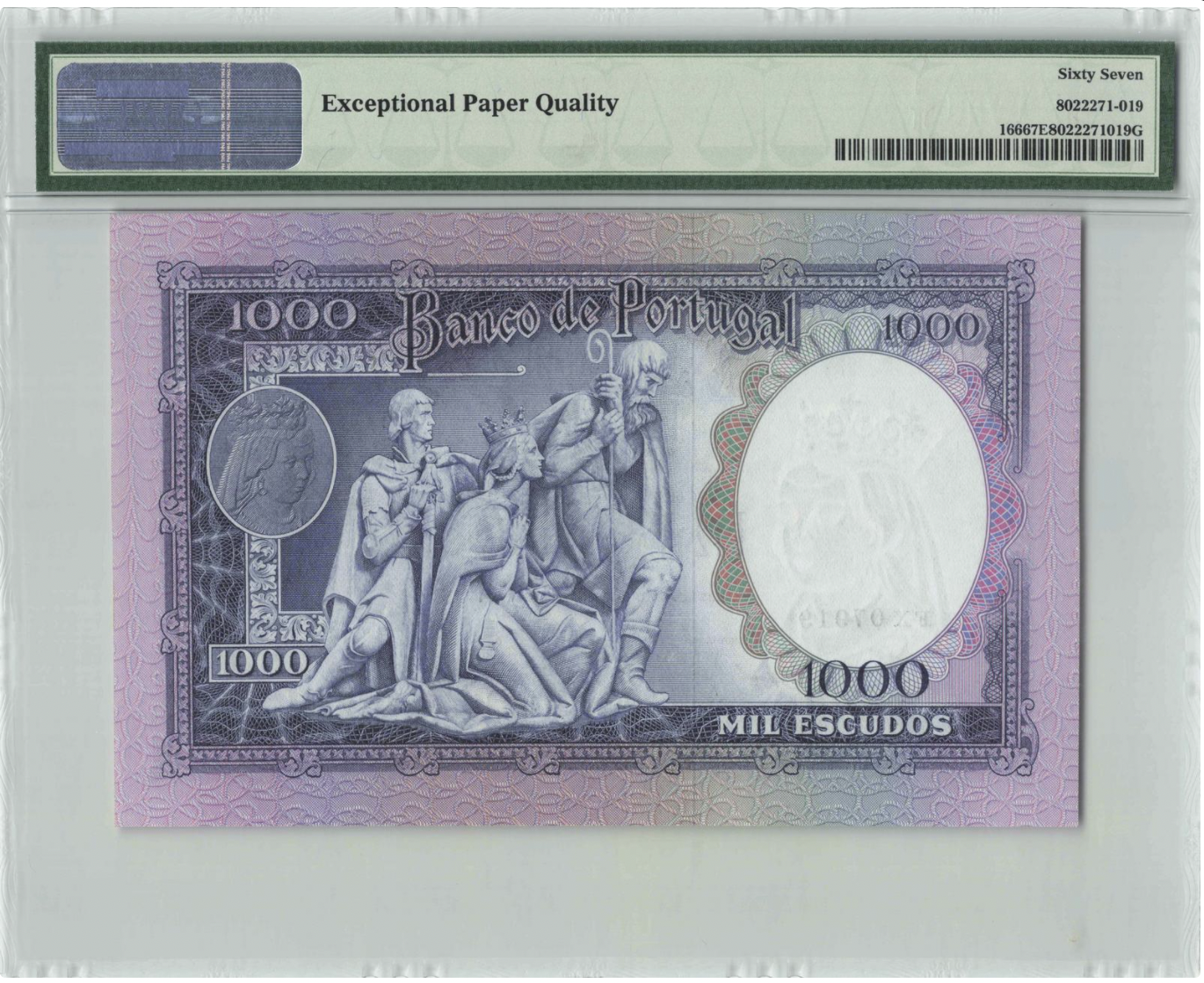 Lot 18377 is a PMG graded Superb Gem Uncirculated 67 EPQ 1000 Escudos from Portugal (Pick-166). Dated 1961, this colorful banknote is tied with just one other example for the finest in the PMG population report. The auction descriptions states "One of Portugal's most beautiful banknotes and a very rare type in high grade". It carries a pre-auction estimate of $1,500-$2,000.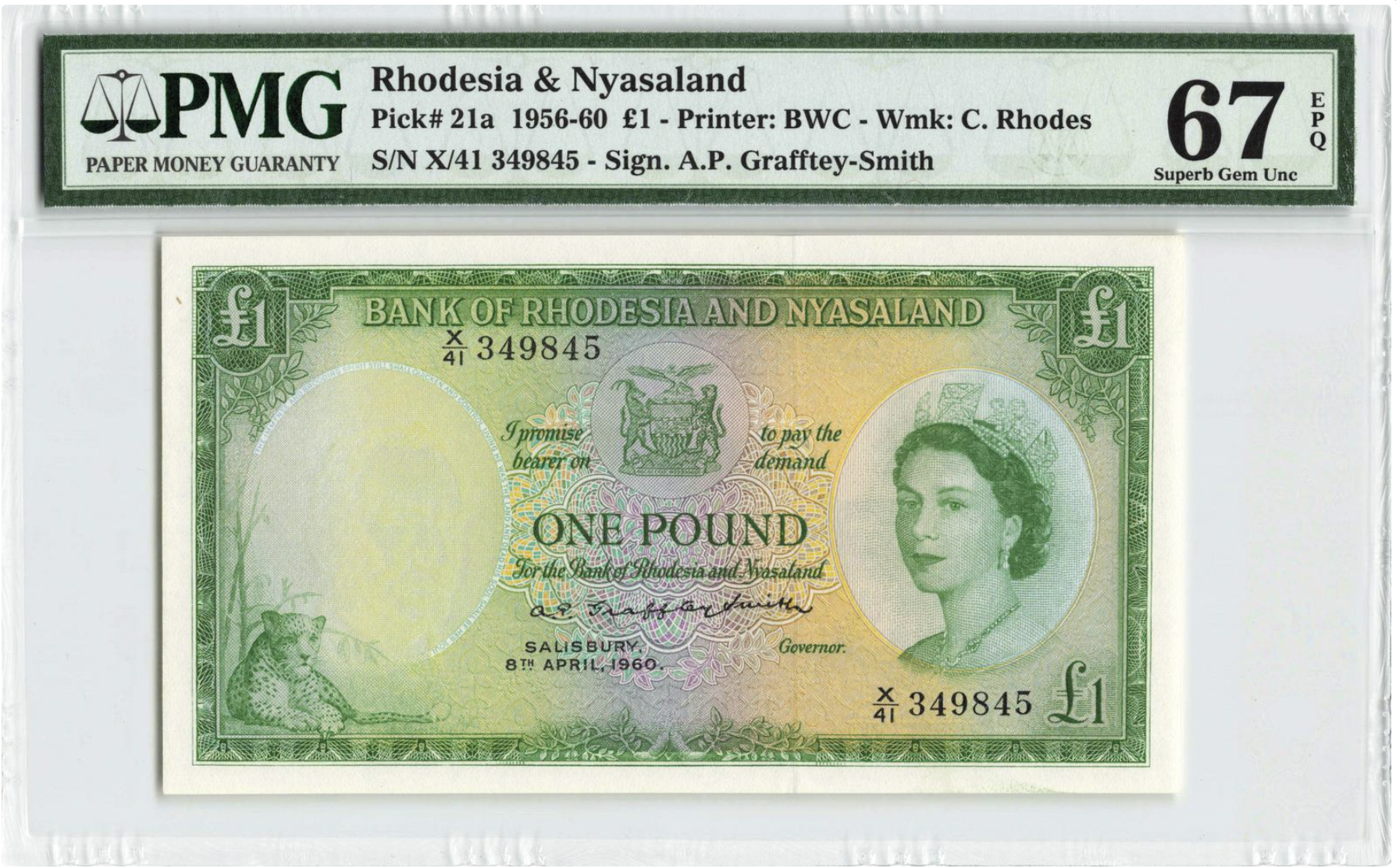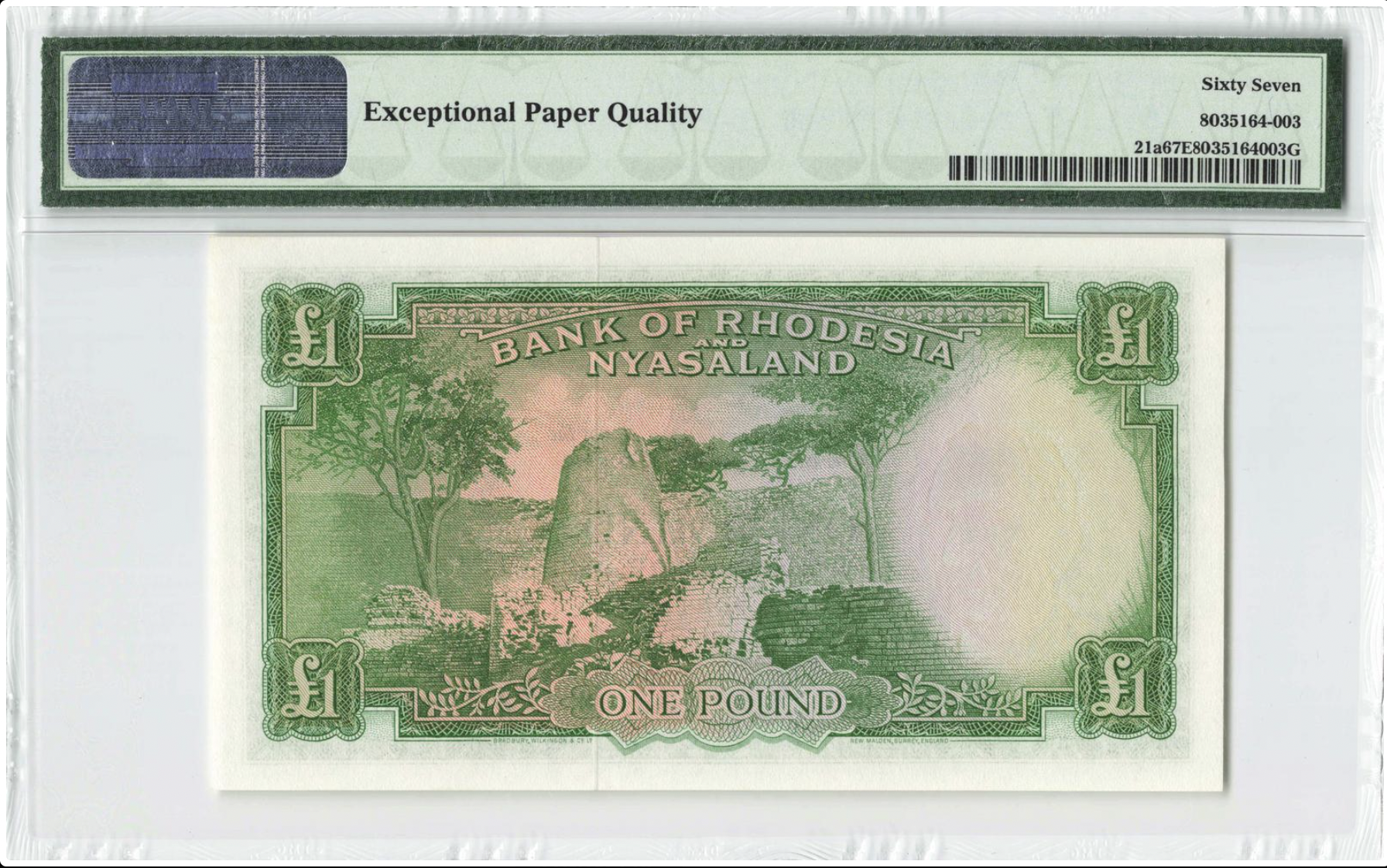 Lot 18388 is a PMG graded Superb Gem Uncirculated 67 EPQ 1 Pound dated 1960 (Pick-21a) from Rhodesia & Nyasaland. Tied for the finest in the PMG population report, this is an extremely popular series, which was issued for a British Colonial Federation that today are the modern-day nations of Malawi, Zambia, and Zimbabwe. This note features a portrait of the young Queen Elizabeth II and carries a pre-auction estimate of $3,000-$4,000.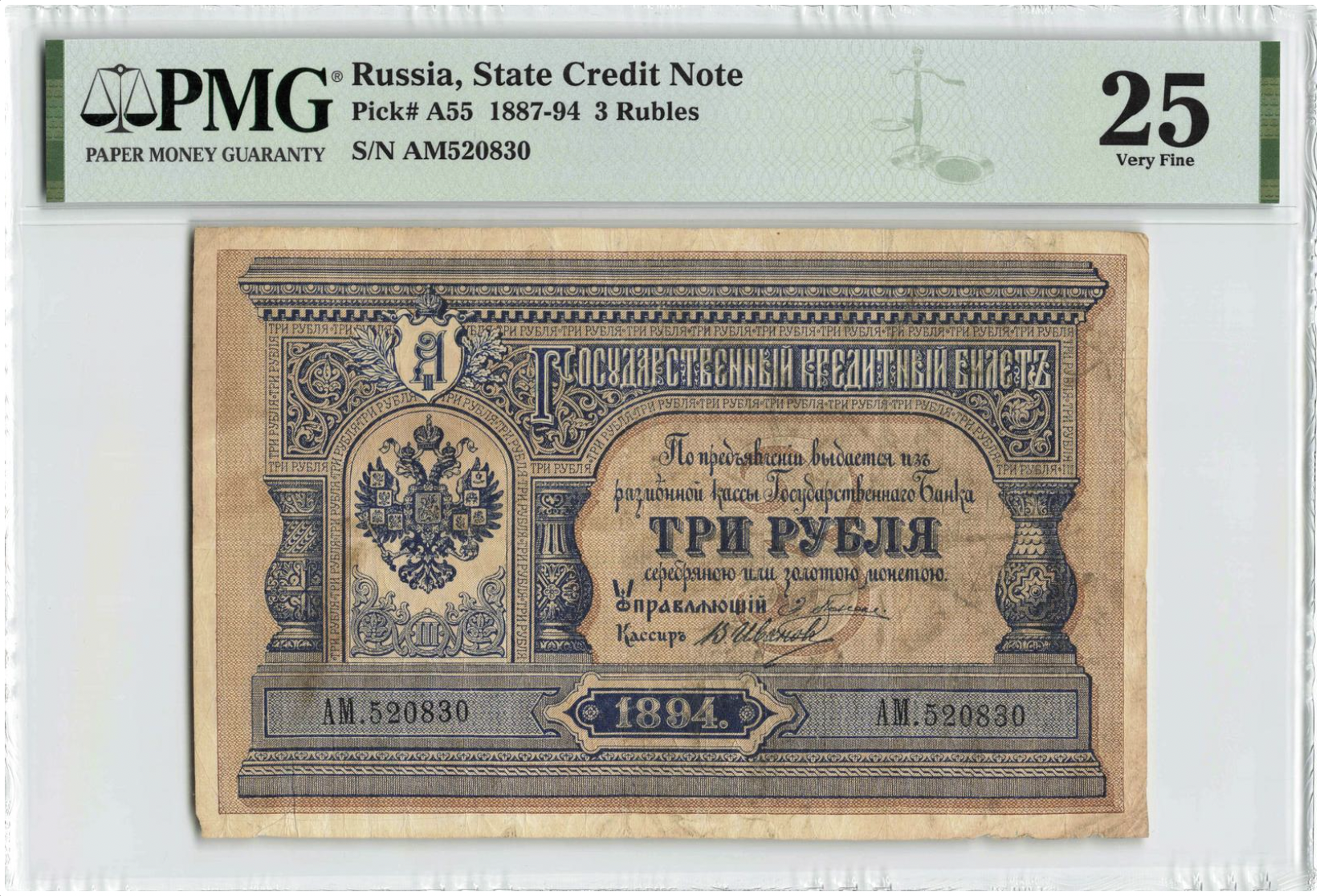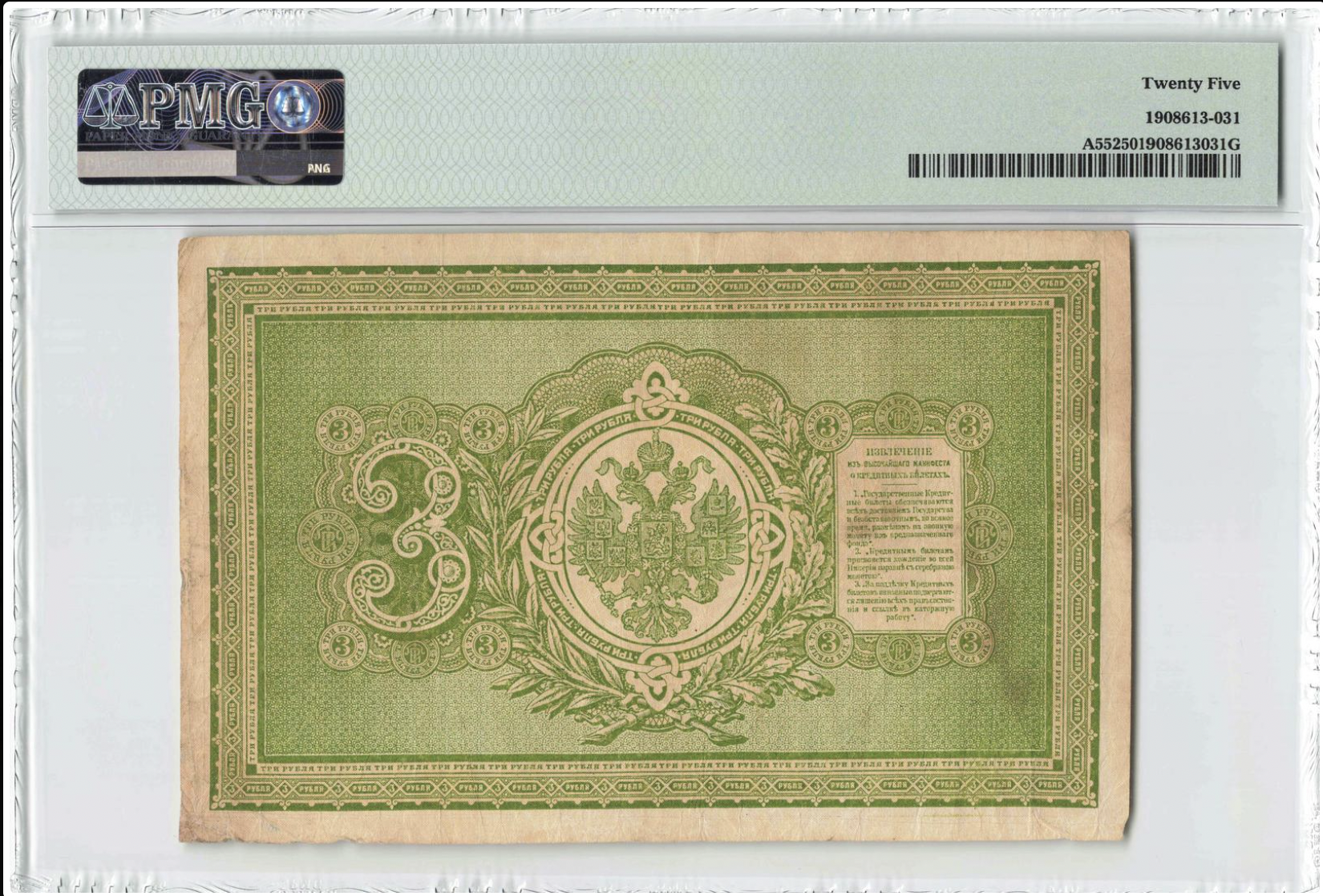 Lot 18401 is a PMG graded Very Fine 25 graded 3 Rubles 1894 (Pick-A55) is part of a small but select group of classic Russian banknotes. Pre-1898 Russian banknotes of any denomination are very scarce, and this example of the popular 3 Rubles denomination is no exception. It carries a pre-auction estimate of $2,000-$3,000.
These and all other lots on the auction are open for bidding now and can be viewed on www.worldbanknoteauctions.com. Registration is free of charge and the auction company charges a modest 15% buyer's premium ($5 minimum) and flat-rate shipping charges worldwide. Payment is possible via credit card, wire transfer, or check.