Paper money has been around since the 14th century and were first circulated in China on Mulberry bark. The use of paper banknotes became more widespread in the early 1800s as more countries adopted this. The hobby of paper money collecting only really started to take off in the 1950s. 
There are many reasons why people become banknote collectors. Many collectors appreciate the beauty of the intricate designs that are present in banknotes. Others are more interested in the historical and cultural aspects of banknotes that depict political leaders, buildings, or animals native to a particular country. Some collectors get started simply by saving notes they acquire via everyday transactions. Others collect notes from countries they've visited. A popular goal of collectors is to collect at least one note from every country that issues them. 

Other types of paper money collections include: 
Location collections – A collection of banknotes from a particular country or location.

Thematic collections – Collections focusing on themes such as animals, buildings or historical political or military figures.

Note denomination collections – Collections that include each banknote design within a particular denomination, such as U.S. $10 notes.



As collections grow, collectors often want to learn more about banknotes and collecting. Some basic terms describing paper money include the face and back of banknotes, which describes to the front side and back side of notes. The denomination is the value of the note, such as One Dollar. The vignette is the portrait or scene depicted on the note. The date of issue and serial number can also be important ways to distinguish notes. 
There are also websites such as pmgnotes.com and others that can help with this, as well as several books available including Paper Money of the United States by Arthur and Ira Friedberg. For collectors of international banknotes there's The Standard Catalog of World Paper Money, which has different volumes for standard, modern and specialized banknotes as well as The Banknote Book, which is available online. 
As banknote collectors become more experienced, they become aware that the condition of collectible banknotes is another important consideration. Several condition grades can be assigned to banknote specimens, including in ascending order of quality: Good, Very Good, Fine, Very Fine, Extra Fine, About Uncirculated and Uncirculated (including Choice, Gem and Superb Gem Uncirculated).  

Grading services are available to find out the quality of notes. The largest and most recognized grading agencies include PCGS Banknote and PMG. The grade of a banknote can become an important consideration to determine its value at sale or auction.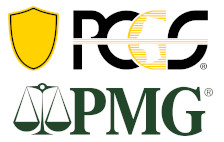 Once a banknote collection is acquired, the exercise of care in handling and storing the collection can help preserve its value. Some collectors use soft cotton gloves when handling their notes to help preserve them. Specialized protective albums are also available to store notes and help protect them from humidity, pollution, and extreme temperatures. 
If you're interested in starting a banknote collection, WorldBanknoteAuctions.com is a great place to start. We have frequent auctions of a wide variety of banknotes from around the world at different price ranges.